Behavioral Studies of Materials Under High Pressures
ITOPP, only company in the world to have a wide range of « Isentropic compression » generators

Behavioral Studies of Materials Under High Pressures
ITOPP, only company in the world to have a wide range of « Isentropic compression » generators

Under very high pressures (several million bar), the behavior of materials is generally poorly understood. Experimental means permitting such research are few and far between. Over recent years, pulsed current generators have appeared in laboratories to conduct such trials. A very intense current (several million amperes) circulates in the electrodes. It creates a magnetic field that subsequently generates a mechanical force. The result is a magnetic pressure that can then be applied to the sample to be tested. The behavior can be studied by using the appropriate sensors (typically a laser Doppler interferometer).
ITOPP responds to customer needs with modifications or
complete designs
ITOPP is the only company worldwide to have developed a range of generators that facilitate testing known as "isentropic compression". These trials allow for the behavioral studies of materials under extreme dynamic pressures.
Our knowledge and know-how is available to customers who have specific needs to which ITOPP can respond by adapting pre-existing technologies and techniques or by creating a complete design taking into consideration required performance standards, safety and ergonomics of use.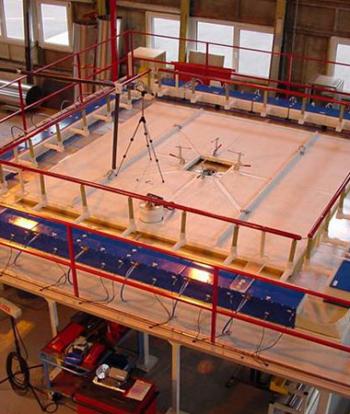 Publications for additional information