Counter Drone Systems
Protect your vulnerable/sensitive sites from drone incursions

Counter Drone Systems
Protect your vulnerable/sensitive sites from drone incursions

Often classified as leisure and entertainment devices, drones can easily be diverted for malevolent purposes and constitute a threat:
Threat of espionage by transporting information-gathering equipment
Threat of dropping illicit objects, e.g.  in a penitentiary centre
Risk of collision with inflight aircraft
Terrorist threat by transporting explosive devices
The vast majority of sensitive sites are vulnerable to an attack and the fight against drone incursions has become a critical issue.
ITOPP offers mobile and fixed anti-drone solutions
Anti-UAV mobile defence system based on high power microwave
ITOPP develops a turnkey and transportable device for neutralization of drones using directed energy.
The system generates a beam of high-powered microwaves in order to neutralize or destroy the electronics of the UAVs.  It is very compact,and  it can be integrated on a suitable carrier vehicle. When used with batteries, it can be deployed in an isolated area where no power supply is available.
Defeating isolated drones and swarm of drones
High power microwave effector on a rotating turret
Customised carrier-based system
Integrated with detection, identification and control devices.
Jamming-based drone neutralization
Based on the transmission of radio frequency waves, the device jams the communication protocol used by the drone. Thereby neutralizing the threat from a safe distance. Our counter drone solution, designed with the protection of civilians, defense personnel and sensitive sites in mind, is one of the most efficient and easy to use systems.
The lightest system on the market: DRONE SNIPER
DRONE SNIPER, the lightest portable directive system on the market (less than 2kg), can be fitted to most weapon systems that have a picatinny rail. It can also be fitted to an ergonomic support for a  more civilian use.
Its range is beyond 1km, making it one of the most powerful. Simple to use, it does not require any formal training, any user will be operational in under 5 minutes.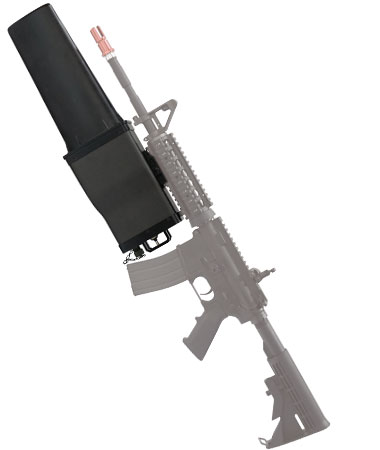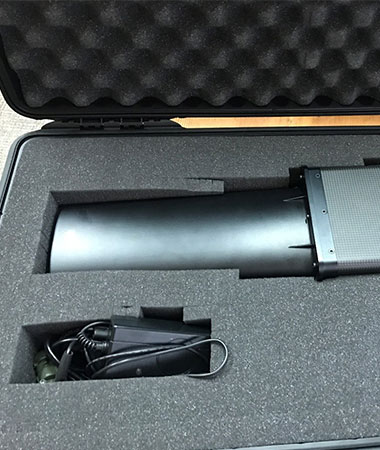 Stationary device: Drone Dome
The static system, Drone Dome, that can complement the portable system facilitates 360-degree protection, generating credible protection from any intrusion, including against multidirectional  swarm attacks.
This system secures your site by creating a « NO FLY AIRSPACE » with an adjustable radius from 1 to 4 km depending on the size of the site to be protected. This solution is scalable to suite the topography of your site; ITOPP provides its clients with specific analysis for the implantation of the system.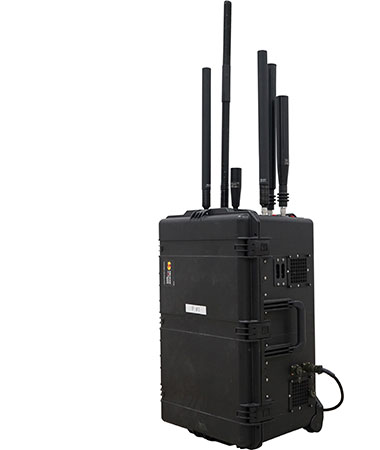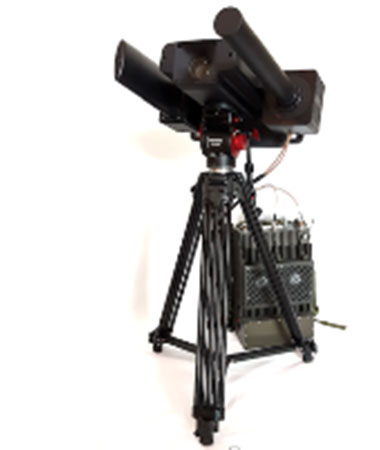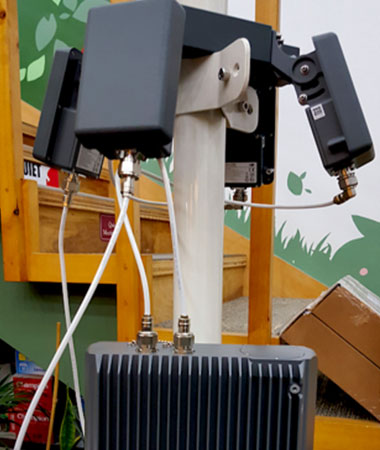 Next exhibition Defense & Security